Microsoft is upping its game for organizing your personal photos. The company recently announced some significant changes to OneDrive's photo features that borrows a little from Facebook and Google, as well as a slightly improved Photos app in Windows 10.
Automatic Albums
When you upload photos to OneDrive, the cloud service will now detect which photos were taken in a short span of time within a particular location. It will then choose the "highest quality" photos from that set and create an album.
Previously, OneDrive would only organize your photos based on the date they were taken.
On this day…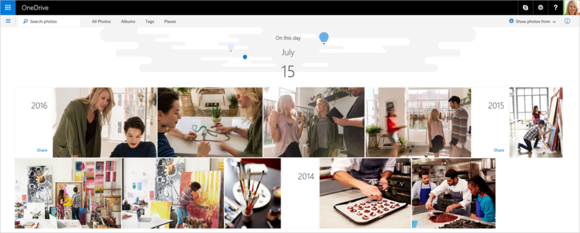 For a while now, Facebook has shown you memories that happened on the same day from previous years such as a popular photo or text post. Now, OneDrive is doing something similar by showing you photos taken on a specific day from previous years, as well as the current one.
To read this article in full or to leave a comment, please click here